Opac Engineering
Pvt.Ltd.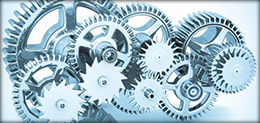 OPAC Engineering is a large supplier of industrial goods and services of its type. Across its many divisions and areas of activity, the company offers a multitude of wide ranging industrial products and equipment.
Opac Projects & Tech Services
Pvt.Ltd.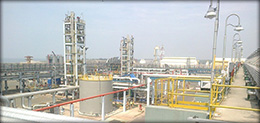 OPAC Projects & Technical Services Private Limited, one of the leading (ISO 9001:2008) Industrial automation Company. We OPAC Group of companies are leading the way with new innovative solutions for today's demanding business environment.
Welcome
OPAC GROUP OF COMPANIES is leading the way with new and innovative solutions for today's demanding business environment. Our focus is on providing expert professional engineering services in a wide scope of industry applications from Field Instrumentation & Analyzers to Pre-printed Ferrules / Markers. Our decades of experience in Industrial Instrumentation and Process Automation give us the industry know-how to get things done.
News
New projects
OPAC won new electrical projects with CINDA for their China Steel Plant in Dahej area in Gujrat.
ISO Certification
We OPAC India both the companies OPAC Engineering Private Limited & OPAC Projects and Technical services Private limited, has got certified by ISO 9001-2008 and we have received the certificates on 17th Aug 2013 from the certifying body TUV-SUD.
Gujrat Office
OPAC Projects and Technical services opened our new office at Gujrat for work contract activities
Industrial Hardware Hub
OPAC engineering Private limited opened a new Industrial hardware hub at Kesavan pady on tripunithura- Muvattupuzha Highway on 8th September 2013 at 11 AM.
RIM SEAL FIRE PROTECTION SYSTEM
OPAC is working on RIM SEAL FIRE PROTECTION SYSTEM works at BPCL-Kochi Refinery. This is the first time installation of RIM SEAL FIRE PROTECTION SYSTEM at KOCHI Refinery area.
Relaince Hazira
Our Project at Relaince Hazira by secondment form Forays is getting completed, and expected commissioning by Dec-Jan
10 successful years
OPAC Engineering Private Limited has completed 10 successful years in it services(2004-2014). 10th annual day celibrated at Sreeshylam (OPAC HOUSE)on 14th January 2014.
SAFETY AWARD
OPAC employee got the second price in a competition held on SAFETY WEEK CELEBRATION at HPCL Mundra, Gjarat
RIM SEAL FIRE PROTECTION SYSTEM COMMISSIONING
OPAC is making it ready for Commissioning of first 7 Tanks at BPCL Kochi refinery, by supporting Installation works with VIMALFIRE CONTROLS.....
FLOW MEASUREMENT for STUDY / ANALYSIS
OPAC has got the capacity to do the third party Flow measurement using Ultrasonic Flow Meter using GE's PT 878
CALIBRATION
OPAC has improved the Calibration facility for Major / Minor Field Instrumentation Calibration including SAFTEY Valve Calibration (onsite) other than the PRIMARY Standard Calibration
CHINA STEEL PLANT with CINDA Engineering
OPAC started the Instrumentation activities at CHINA Steel Plant Project with CINDA Engineering & Construction Private Limited Dahej, Gujarat from 19th March 2014 and the Pooja held at site on same day.
Training
OPAC offers training programmes for Engineers, Technicians, and Students in the field of Instrumentation, Process Automation and Control Engineering. Comprehensive training comprise of theoretical inputs and practicals with real time hands on training at site under the experienced guidance of OPAC training division. More...
We are familiarised with
In the manufacturing activities a design / protocol is first theoretically established, based on proven scientific fact, research and development to ensure conversion of the raw material to the finished products. The of end products is totally depended on the extent of conformance to these production procedures. More...